Deep Down is a fascinating new venture lead by ex-Seresin winemaker Clive Dougall and Peter Lorimer where low intervention and occasionally no intervention is the order of the day; the winemaking is done in as natural a way as is possible without sacrificing quality, which takes a hell of a lot of work and skill to get right. But no problems with that here.

Deep Down Marlborough Sauvignon Blanc 2020
92 Points

Want to know what Marlborough Sauvignon Blanc tastes like in its natural state? Then look no further than this example with its natural ferment, partially in oak, which has made it so elegant and understated in comparison to most Marlborough Savvy.

It still has the pale colour and tropical fruits of guava and passionfruit but in a gently aromatic rather than pungent style. But there is also a delicious nettley edge with an almost stony minerality. It is dry and crisp with good palate energy and a slightly rounded and nutty palate thanks to that ferment in oak which adds a nice touch of complexity to the fruit before finishing long, again with that stony edge making an appearance. It comes to life with food and is best enjoyed with simple grilled King George Whiting.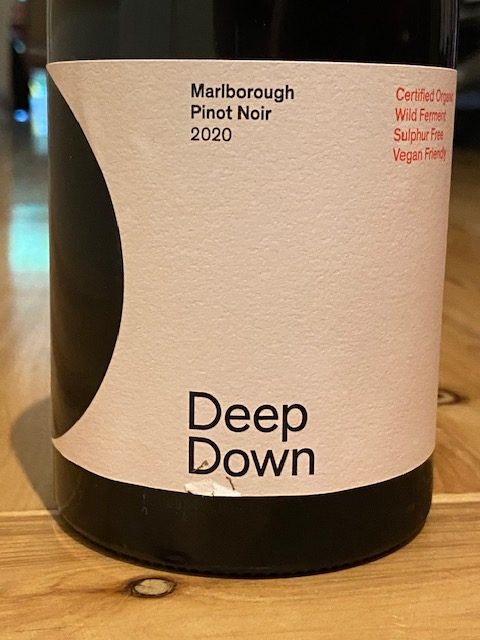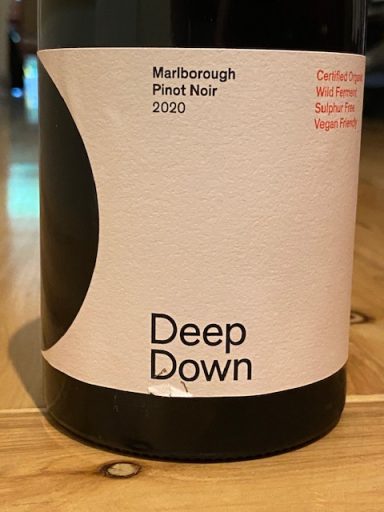 Deep Down Marlborough Pinot Noir 2020
93 Points

When the first vintage of this wine came out it instantly aroused plenty of interest. Why? It is not just low intervention or preservative free – the only thing that goes into this wine is organically grown grapes – nothing else. It is natural fermented, and left on its skins for three weeks before running off into old large oak with no preservative addition at bottling. Nothing but grapes, so to speak. And how does it taste?

Fantastic for the style and immediately complex with predominantly earth scented fruits plus dark cherry, spice and a touch of lavender too. The palate is then dry, crisp and silky, even haunting with dark fruit, spice and aged meat underpinned by supple tannins. The finish is long and spicy with a faint whiff of wintergreens right on the finish. It is a savoury little number that is sure to please plenty of pinot noir fans out there. Just try some simple Tapas here to match – let the wine do the talking.