We lack a theory of evolution for wine grape varieties.
We know roughly when the Phoenicians and later the Romans introduced Vitis vinifera to Europe. We think they brought white varietal strains of Malvasia and Moscatel, but that's about all we know. We've no idea how many strains of white and red grapes were originally introduced, what they were and if those varieties persist in cultivation today. We don't know how Wine Grapes became Pinot Noir and Tempranillo, for example, nor how they located so particularly in Burgundy and La Rioja.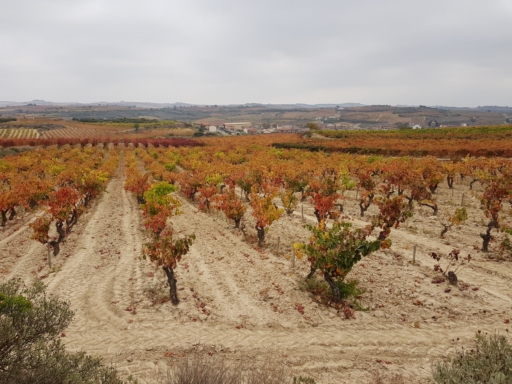 The main intellectual resource through which the wine industry interrogates such matters is steadfastly silent on these questions. 'Wine Grapes' the book, is impressive in the number of pages it weighs in at. Some of this is cogent, vital information, but the book's heart is a relentless, droning DNA bore. Although it reports on human intervention via the influence of hybridisation on the varieties in existence, in all other instances it approximates a theory of Platonic forms: the various varieties just are (DNA biblically tells us so). While the book's failure to identify and express grape varietality via standard theories of evolution is disappointing from an academic standpoint, it's a deadly failure in the politics of grape varieties.
Didn't know grape varieties were a locus of political contestation?
In Marco de Jerez, there's a local cultivar called Tintilla de Rota. If you look it up in 'Wine Grapes', the entry under Tintilla simply says, see Graciano. A variety identified in el Marco for more than 500 years simply is a form of a Riojan variety (nowhere listed or described as recently as 200 years ago). The point is not that historical primacy would argue the entry for Graciano should read, "see Tintilla de Rota". Rather, we need a way to assert that these are different cultivars, despite their common DNA identity. Tintilla has 1 or 2 seeds compared to 6 in Graciano, with a higher skin-to-juice-ratio in smaller clusters of smaller berries. Tintilla wine tastes and feels different to that of Graciano.
All the growers in el Marco insist it to be a distinct cultivar; only DNA disagrees.
If the political ramifications are not clear yet, consider the Tempranillo family.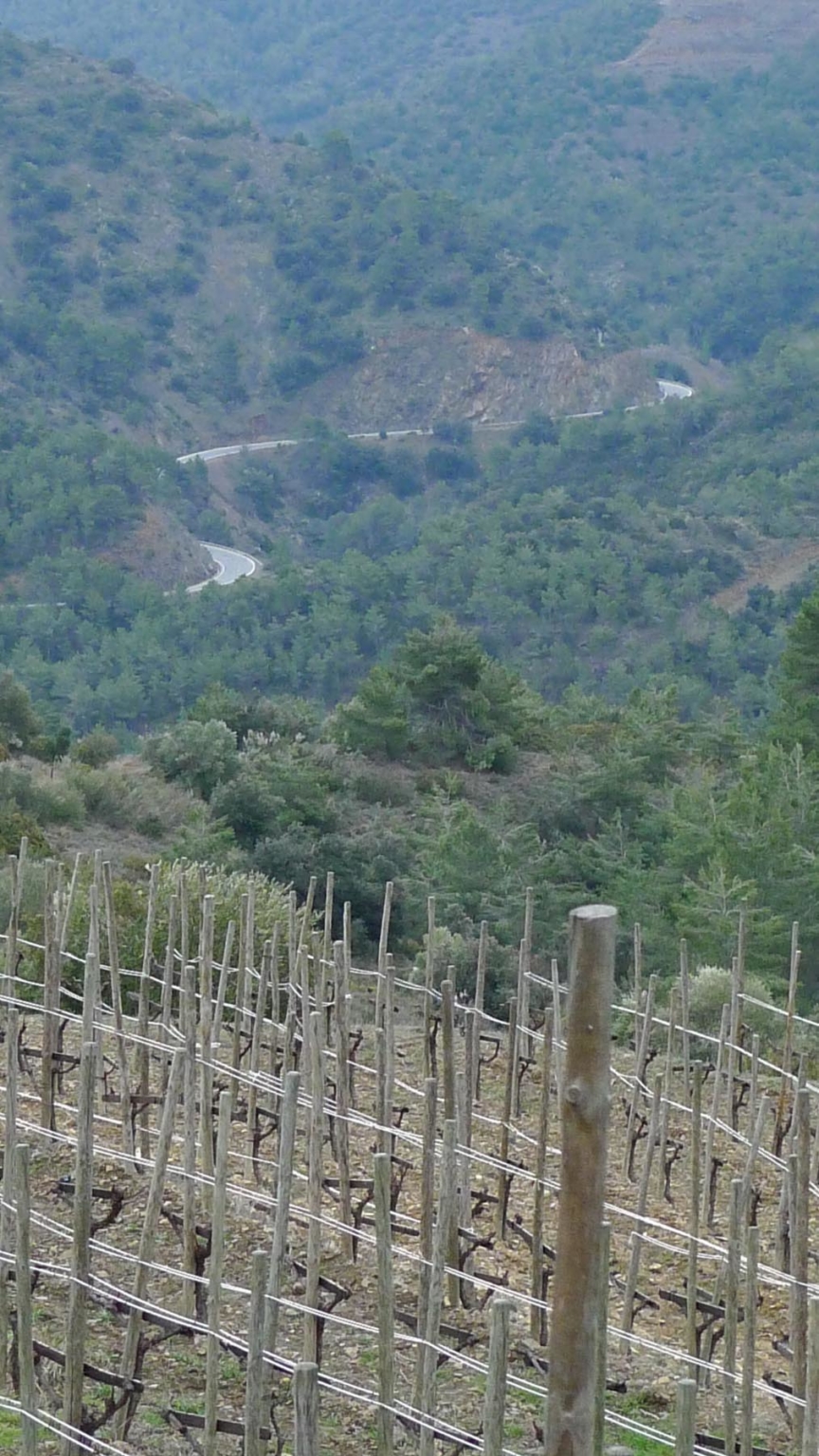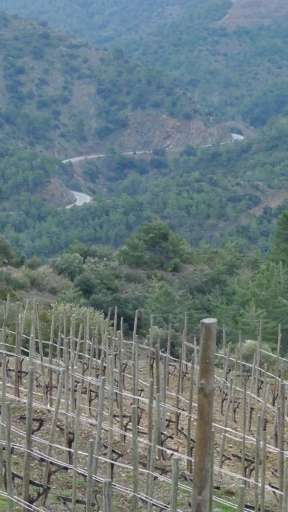 If you look up Tinta de Toro, Tinta de Madrid (the cultivar of Arribes del Duero, highly similar to the Toro variety) and the Tinto Fino (aka Tinta del Pais) of Ribera del Duero, the 'Wine Grapes' DNA robot yawns back with, "see Tempranillo". A trip to Ribera del Duero tells it differently and quickly. Taste some good local Tinto Finos, such as the beauties of Peter Sisseck's various projects and you will be clear that you're not drinking Riojan Tempranillo. Reputable local producers like Peter emphatically extol the specificity of Tinto Fino in contrast to Tempranillo. This distinction matters, unless you are convinced that DNA identity exactly equals cultivar ID. It doesn't …
So, there's this:
In 1990, Ribera del Duero had 9,000 hectares under vine, at least 6,000 of which were local, old vine, organically grown bush vine Tinto Fino. By 2015, 25 years of growth in the post-Franco market had seen the appellation increase to 22,000 hectares. But only 4,000 hectares of this was Tinto Fino. The 18,000 hectare gap? It's all bloody clonal Tempranillo from Rioja's industrial nurseries: easy-grow, high-cropping, grapes from elsewhere, over-writing the genetic legacy of Ribera del Duero's local evolution of vitis Vinifera. We need a theory of evolution of grape varieties.
A Theory of the Evolution of Grape Varieties
We know a few things that will help.
*We know about 'Island Biogeography', which gives rise to Darwinian understandings of evolution of species … when a certain genetic population is isolated in place, away from its parent genetic population, it will tend to mutate in relation to the particular influences of its locale. It goes native!
*And we know that Vitis vinifera is highly mutative.
*We know that by the time we got to the mid-nineteenth century (pre-phylloxera) wine grape evolution had resulted in populations of discrete grape varieties in discrete places, with very little overlap or dispersal. These came later, with wine's expansion into the so-called New World, out of Europe. But in Europe? We had a bunch of stable regional autochthons:
Nebbiolo in Piemonte.
Pinot Noir in Burgundy.
Tempranillo in Rioja.
Mencia in Bierzo.
Callet in Mallorca.
… and many, many more, of course (I don't want to bung on writing pointlessly exhaustive lists).
The most significant case of varietal overlap-dispersal was the shared parentage of the Garnatxa-Garnacha-Grenache family over time between Spain and France. But for the rest?
The great majority of European Wine Grapes were determinedly, irresistibly local.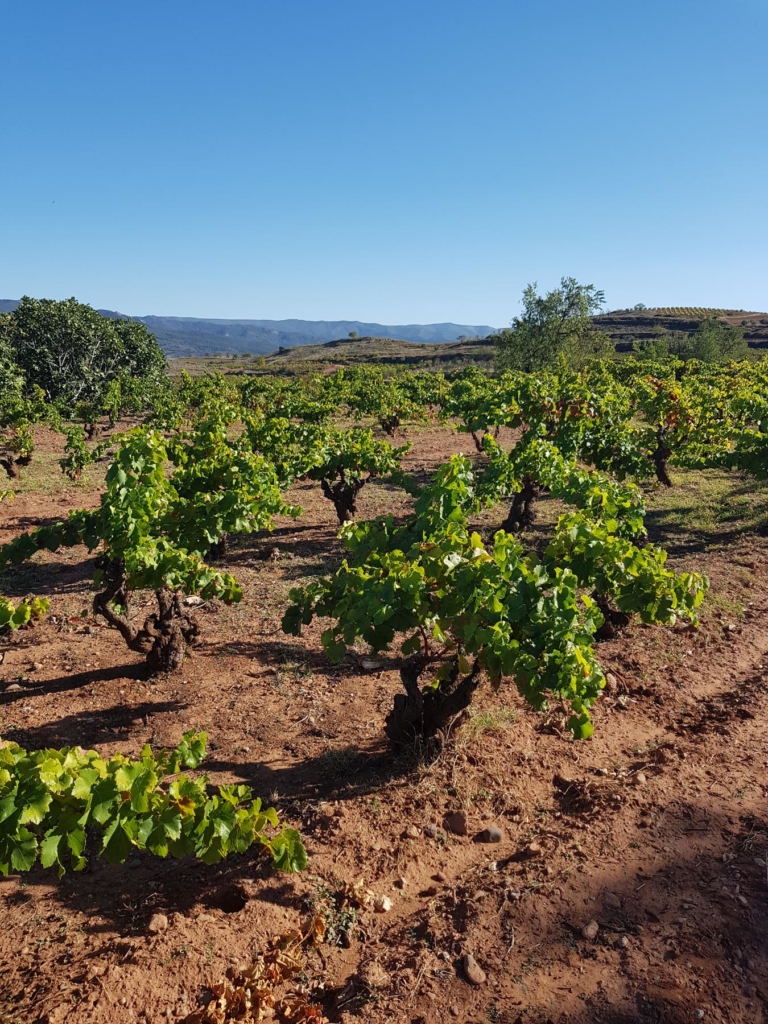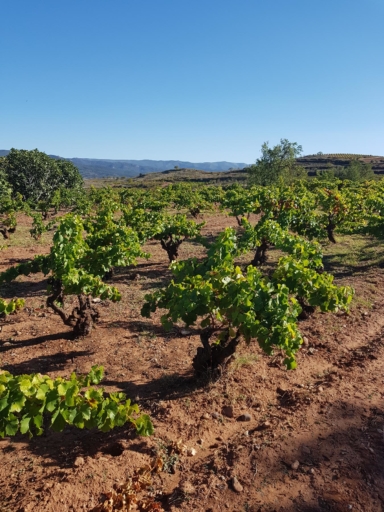 Going back to the beginning
We don't know what genetic material came into Spain, France, etcetera when the Phoenicians and Romans invaded and spread wine culture. But it is fatuous to believe that they came with supermarket trays of bagged and tagged, discrete, Platonically pre-formed and DNA-determined grape varieties looking for their one true home. It's beyond loony to guess that hosts of Phoenician and Roman Johnny Appleseed equivalents carefully dispersed Vitis Vinifera so that Pinot Noir was carefully traipsed up to Burgundy, but not elsewhere; while Callet was carefully singled out for, and safely despatched to, its island home in Mallorca. I won't belabour the point. With few exceptions, each grape variety was located precisely in a particular home. By 1850, we had a host of clearly evident, regionally-evolved local cultivars.
At which point, my argument is that there is a sense in which the Pinot of Burgundy, the Syrah of the Rhône, Rioja's Tempranillo, Nebbiolo in Piemonte, etcetera ad nauseum are all the same! If we ask what we like about good (well grown and well made) expressions of each grape in its place, in each instance we would say exactly the same thing! Each balances sweet-and-sour, fruit-and-structure, impact and extension. They are different weight, shape and flavour expressions of the one thing – the interplay of tart-with-sweet that the human palate likes.
There were no Platonic forms, no Johnny Appleseeds at work – each variety evolved in its place. The makeup of wine grapes are evolutionary, island biogeographical events ongoing. And each has had a highly involved, not even remotely blind, watchmaker at the centre of its evolution. Through more than two millennia of viticulture, human farmers in all wine regions have made countless millions of deliberate, non-natural selections. The nett result of which over time is a regionally collectivised evolution of Vitis vinifera into local autochthons. Every time new vines are to be planted, or dead ones replaced, the farmer is faced with a choice and must balance three somewhat competing primary objectives:
the economical question of yield;
the farm practise question of disease resistance and ease of cultivation;
and the gastronomic imperative to grow fruit which will make delicious wine, both sweet-fruited and tartly structured.
Knowing this, and knowing as we do how little travel and cross-regional exchange took place historically in the agriculture of the poor, we know that the Tinto Fino of Ribera del Duero is a variant within a family of similar cultivars, which for convenience we call Tempranillo. These are each different yet predictably similar evolutionary responses to the climatic particulars of the (sometimes extreme) continental climate of northern Castilla. We know Tinto Fino is local to Ribera del Duero, and related-but-different-to the Tempranillo which is currently over-planting it. Darwin, history and our palates tell us this.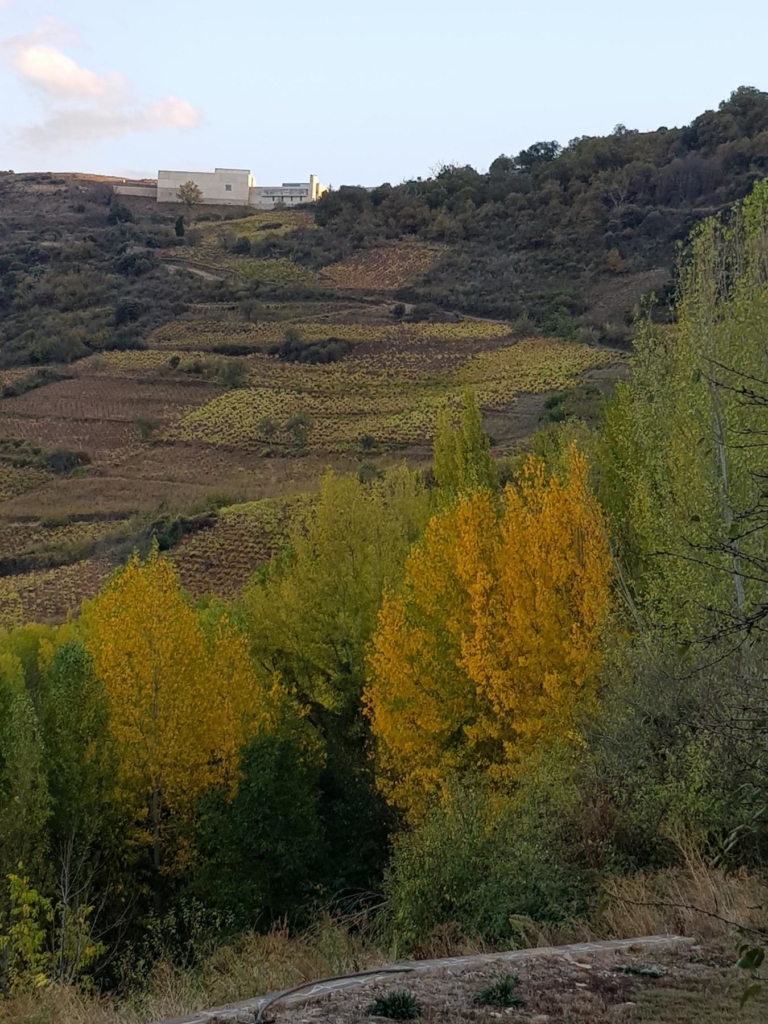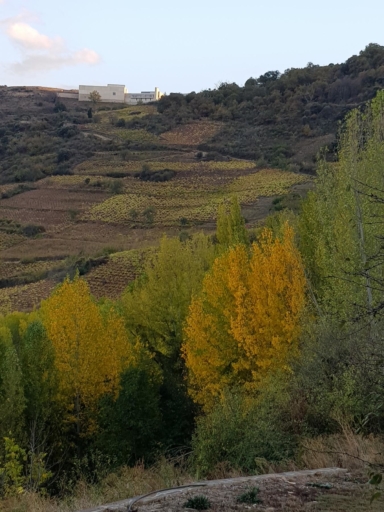 So, how did we get here?
Vitis vinifera sylvestri originated 65 million years ago. About 8,000 years ago it was domesticated by humans in the early days of our sedentarism. Our earliest evidence of this is in Georgia and Armenia, from whence viticulture spread to Mesopotamia.
Apart from digging 'Wine's' sweet-sour duality (and doubtless also enjoying non-sobriety), humans made a critical early inroad which set the stage for how Wine Grapes developed, varietally-speaking. A hermaphroditic variant was identified, which allowed the species to be propagated vegetatively, rather than strictly sexually. Cuttings can be struck, migrated, and then planted or even grafted, rather than relying on seeds. Wine Grapes were now bred for mobility.
And so, they eventually migrated to the eastern end of the Mediterranean, bringing wine culture to Greece and Egypt, then Rome (and at a similar time spreading east to China and Japan too). In the millennium BCE the Phoenicians (a historical people based in current-day Lebanon), from their colony in Carthage (coastal Tunisia in today's terms) introduced Wine Grapes to Spain (which in fact takes its name, via Hispania, from the Phoenicians). Phoenician coastal colonies in Alicante, Malaga and others led to trade routes via Spain's major rivers: the Ebro, Baetis (Guadalquivir), Douro and Tagus. Vineyards were established at the coast, wine was traded across Iberia, and the cultivation of Vitis vinifera became wide-spread.
This is virtually all we know of the ancient, original strains of Vitis vinifera. Wine Grapes were predominantly purple, making what we term red wine. Eventually random genetic mutations led to some species variation and green grape strains free of anthocyanins developed, from which we make so-called white wines. But, this is an important place to start. Let's give Wine Grapes their proper species name, Vitis vinifera sylvestri: WILD! Firstly, note there's an utterly invalid between Vitis vinifera and Vitis vinifera sylvestri … cultured and wild. They are the same beast, genetically-speaking. In fact, here's the whole rub: all the different grape varieties we can name are all one-and-the-same species. Unlike roses, for example, with over 150 species from which the multitude of clonally-bred variants spring, there is Just One Wine Grape Type.
When Wine Grapes, as domesticated in the Eurasian east, came to Europe via the Phoenicians, they met with, well, themselves. Vitis vinifera sylvestri was scattered all across Europe and Asia. When the Phoenicians cultivators brought their domesticated strains of Vitis vinifera to Spain, they found wild, undomesticated local variants of the species everywhere they travelled. Cutting forward to now, we have zero clue about the genetic source material of Pinot Noir, Tempranillo and all the rest. We know that the domesticated plants which migrated west were sometimes cross-bred with local strains. Some local strains were also domesticated in their own right. Some introduced variants were propagated as they were. Not one little bit of which can be traced forward to the varieties, so-called, which we have today. For example, we know Pinot Noir to have evolved from Savagnin Blanc, but we don't know where Savagnin came from. We. Just. Don't. Know.
What do we know at the end?
It's the old "if it looks like a duck, walks like a duck and quacks …"
Tinto Fino is Vitis vinifera's selective evolution in Ribera del Duero's blistering climatic extremes. It has small, thick-skinned berries, and is darker and spicier with an entirely different perfume profile to Tempranillo. Its identity and meaning, beyond DNA, is a heritage issue.
Word and images thanks to Scott Wasley from The Spanish Acquisition