When I visited the USA in the mid noughties, I didn't know much about wine, except that I liked it. Staying with friends in suburban Boston, I had a few attempts at purchasing wine from the local convenience store. Trying American brands in my budget price range meant pretty pink rosé was actually sickly sweet white zinfandel. I poured more down the sink than I drank. After a few failed attempts, I reconnected with my Australian roots and delighted my hosts with bottles of yellow tail (a new discovery for them).
It stood out on the shelf with its jaunty wallaby logo, was affordable, easy to drink, and tasted like the user-friendly description on the back label said it would.
This was exactly what the Casella family set out to achieve when they launched yellow tail onto the US market in 2001. It was the most successful launch of an Australian wine brand on the US market and quickly became the fastest growing import. A few years later, yellow tail wine won Australia's most prestigious wine show trophy with its 2003 Reserve Cabernet Sauvignon – the 2004 Jimmy Watson trophy.
It has certainly been a wild ride for a winery started by a Sicilian couple, who immigrated to Australia in the 50s, and started off just making wine for friends.
At between $8-12 a bottle, yellow tail is still incredibly affordable. These are fresh, slurpable wines that deliver well above their price point.

yellow tail Prosecco
86 points
It smells like apple blossoms and a delicate spritz of lemon juice. Flavours of nashi pear dance with the lively bubbles on your tongue – fruity and vibrant without being sweet. Pair with something super summery like watermelon cubes topped with prosciutto and fetta.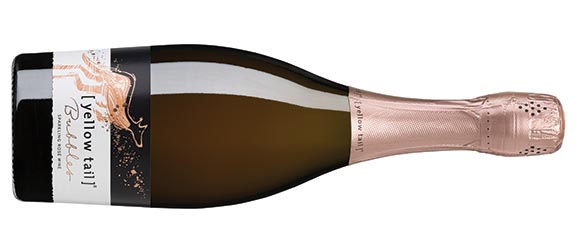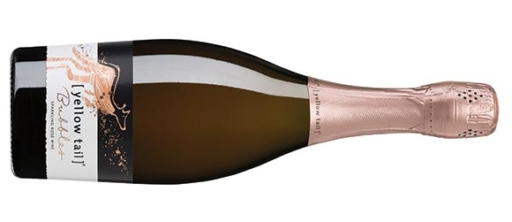 yellow tail 'Bubbles' Sparkling Rosé
84 points
The colour is that perfect rosé blush – the pale pink of the last rays of sunset. It tastes like fresh, ripe strawberries and white peaches. The mousse (or bubbles) are soft and creamy. It finishes on the sweeter side but a zesty pink grapefruit note adds freshness. Drink it at sunset with prawns straight off the barbeque.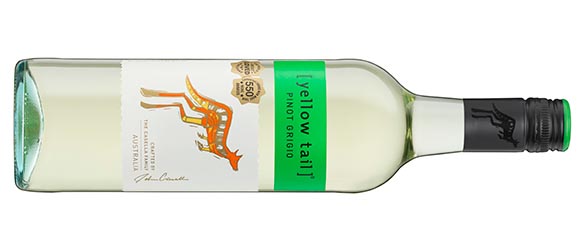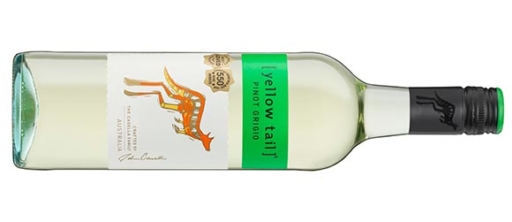 yellow tail Pinot Grigio 2020
86 points
There's fresh citrus, a hint of mango and passionfruit, a touch of spice and a lovely silky texture in the mouth. A whisper of sweetness adds plushness to the fruit without being cloying. This wine is a delight with Vietnamese takeaway and can handle some spice. Make sure you get rice paper rolls to start.


yellow tail Sauvignon Blanc 2020
85 points
This is a delicate sauvignon blanc, without the pungency you see from New Zealand. Aromas and flavours of lemon blossoms and passionfruit finish with a tangy pineapple acidity. It's dry, and crisp; and begging you to pick up some fish and chips to eat on the beach.


yellow tail Shiraz 2020
86 points
Rich, spicy aromas of raspberries and blackberries, black pepper and a hint of charcuterie. This is a very easy-drinking red – dry, medium bodied with soft, silky tannins. On the palate it delivers more of that juicy fruit with a hint of liquorice and eucalypt. Pair with a proper 'Aussie' spaghetti bolognese, just like your mum used to make.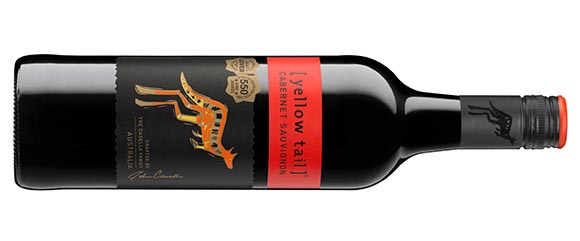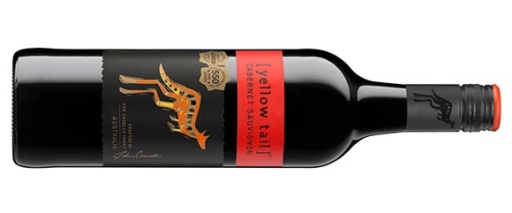 yellow tail Cabernet Sauvignon 2020
84 points
There's blackcurrants, blackberries, and a dusting of dried oregano, with a tangy blueberry tart note on the finish. Cabernet sauvignon usually has huge chunky tannins but here they are only moderate and don't dry your mouth out. A crowd pleaser to be sipped from plastic cups in the park as you munch on sausages, fried onions and tomato sauce wrapped up in soft white bread.