Founded in the 1970s, the Boasso family craft a range of wines from the famed Serralunga district of Barolo, including famed Crus such as Margaria and Gabutti. These wines definitely sit in the old school camp for Barolo showing plenty of delicious rusticity. As young wines the Barolos would have been very tannic but time has softened them so they are now ready to go, but will easily drink well for a decade or more. They also show the brooding, dense side of Serralunga Nebbiolo that makes it one of the most sought after villages in Barolo.

Azienda Agricola Boasso Dolcetto d'Alba 2019
92 Points

Dolcetto generally shows the approachable, fun side to Piedmont but this wine is a more serious style, with a distinct Barbera-like quality. There is dark cherry, white pepper and green tea aromas that are bright but also savoury. The palate is fleshy with earthy and tobacco flavours supported by sandy tannins and juicy acidity. It's got good fruit impact with a dry, firmish finish. Drink it up with pink lamb.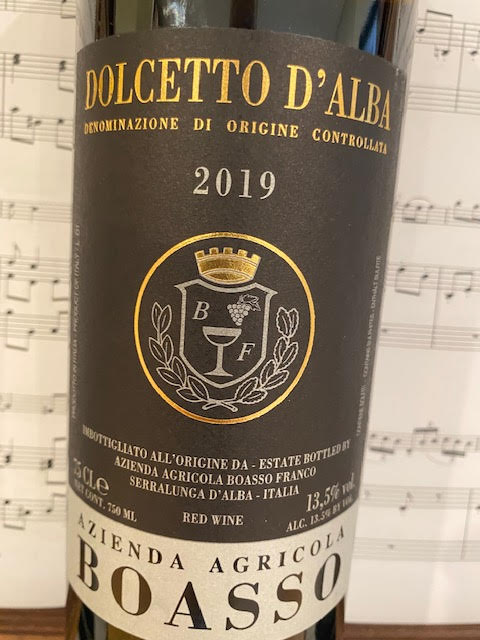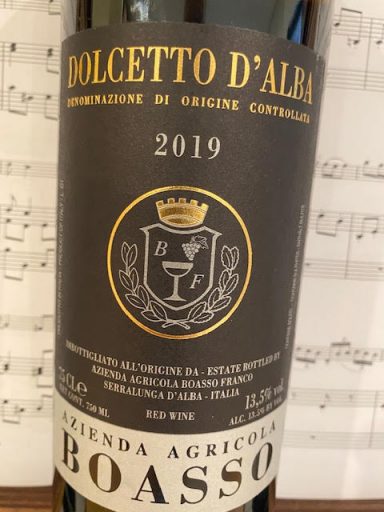 Azienda Agricola Boasso Barbera d'Alba Superiore 2018
92 Points

This wine is a product of the vintage, which some are calling the best since 2000, although it was marked by hot weather which is clearly visible. Deeply coloured it almost explodes with ripe and fleshy fruits – plum flesh and damp earth which are supported by old oak with a slight farmyard edge. It's then fleshy and supple – the usual Barbera acid twang a little more understated, which is not such a bad thing, with well integrated tannins on what is an almost floral palate. It then finishes with a fine, lingering and silky finish that does not disappoint. A great match with Cotechino and polenta.


Azienda Agricola Boasso Langhe Nebbiolo 2019

93 Points

This wine is deeply coloured and young but already in the zone showing the combination of pretty and subtle aromas with that dark heart than nebbiolo is famous for. There are sweet tobacco, dried herb and gamey aromas to start that slowly flesh out over time with more red cherry and cigarbox. In the mouth it is spicy and mouthfilling, rippling with dark earthy fruits, and tannins just sitting in the background. There is also a long aromatic finish that is pretty and floral making this a delicious early drinking nebbiolo that delivers plenty.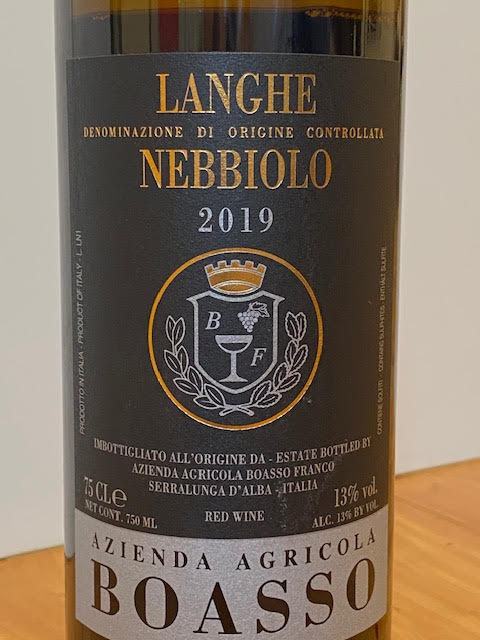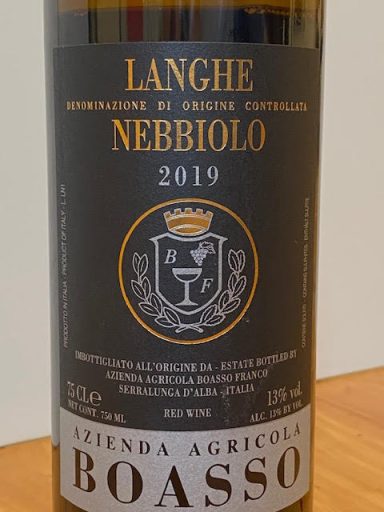 Azienda Agricola Boasso Serralunga Barolo 2015
94 Points

This would have been a monster when young but has now softened, a little, and started to show some beautiful aged characters although everything is in place for a long life ahead.
The colour is developed but the fruit is still bright and complex. Tea, truffle, old leather and potpourri sit over a bed a dark berries dipped in tar. It's then bone dry – acid and tannins make for a masculine core of fruit that has stared to flesh out into more red berry, thyme and meaty flavours with again that tar coming through on the finish. A delicious expression of Serralunga that is just starting to show all it has to offer. Give it a decade or more to enjoy its best.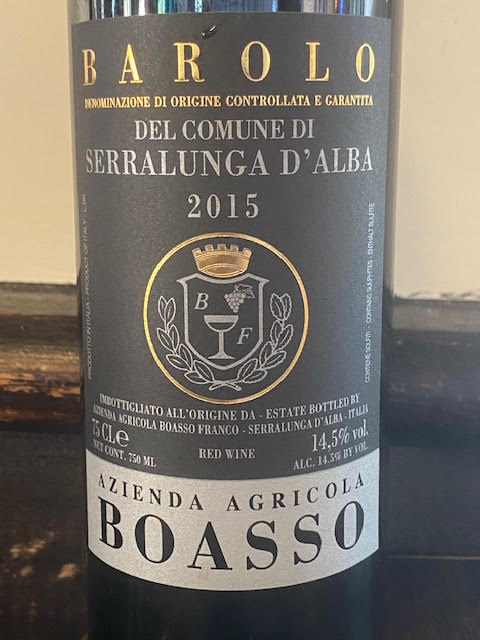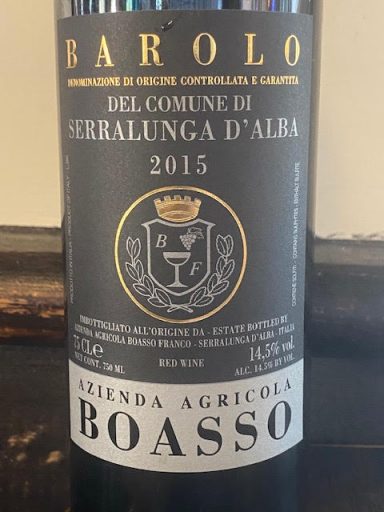 Azienda Agricola Boasso Barolo Gabutti 2015

95 Points

The small Gabutti Cru is very highly regarded in Serralunga and, with only a small number of growers, it is rarely seen in Australia. It's raw and untamed Barolo and still tightly wound up around a tense backbone of acid and tannins. There are powerful ironstone, earth, tar and peat aromas with old wood sitting underneath. It's chewy and young on the palate – that raw power again on display with an almost feral edge to its dark and herbal brooding fruits. It's a long, strong, embryonic Barolo that needs to hit its 15th birthday to start showing its best before aging well for another two decades.