I remember my first visit to Bethany Wines well. 2004 it was. My first visit to the Barossa. These sort of things stick in your mind.
I recall being taken aback by its location, set back into an old quarry on a sweeping bend in the lee of the Barossa Ranges with views over the vineyards down towards Tanunda.
Bethany is the oldest village in the Barossa, settled in 1842 by 28 families fleeing persecution in Silesia (Poland).
Eight years after South Australia was settled, Johann Gottlob Schrapel and his family arrived from Silesia in 1844, planting a vineyard in 1852 and for the next four generations, the Schrapel family built a reputation as excellent grape growers in the valley.
The fifth generation brothers Robert and Geoff Schrapel established Bethany Wines in 1981, building the winery in the quarry whose stone provided the building materials for those original pioneers.
Today the sixth generation, Tania Schrapel, works alongside her father, Geoff, Uncle Robert and winemaker Alex MacClelland to guide Bethany Wines into the future with a deep respect for the traditions of the Barossa and the wine styles that wine lovers have grown to adore from this famous wine region.
The Schrapel family now farm 38 hectares of their own vineyards including the Bethanien, Manse, Homestead and Quarry blocks and source Chardonnay, Riesling, and Shiraz from vineyards located in the elevated and cooler climate of the Eden Valley.
I've always been a fan of the wines from the vineyards tucked in against the Barossa Ranges. They speak clearly of their Barossan roots but seem to have a little more space and detail than the wines from the northern end of the valley.
There is perhaps a little more blue-fruited nuance to their fruit profile; often a floral note when you move into the sandier soil profiles.
This is true of the offerings from Bethany Wines.
A contemporary take on the classic Barossan styles; rich in fruit with all the depth and intensity you would expect but with bright, savoury lines and thoughtful use of oak.
Wines that are instantly comforting and delicious and transport you to those verdant west-facing vineyards sloping down towards the townships on the valley floor.
And that is a wonderful thing.
2018 Bethany Blue Quarry Barossa Cabernet Sauvignon
91 Points
There is something about Barossa Cabernet. It's varietal and true but lacks the overt herbaceous, vegetal notes that can show themselves in cooler climates. In their place comes an earthy nuance, perhaps a touch more depth to the deep blackberry and blackcurrant tones, along with deep licorice and milk chocolate notes. Oak plays its part, cedary and true with fine, tight tannin and a savoury flick to its tail.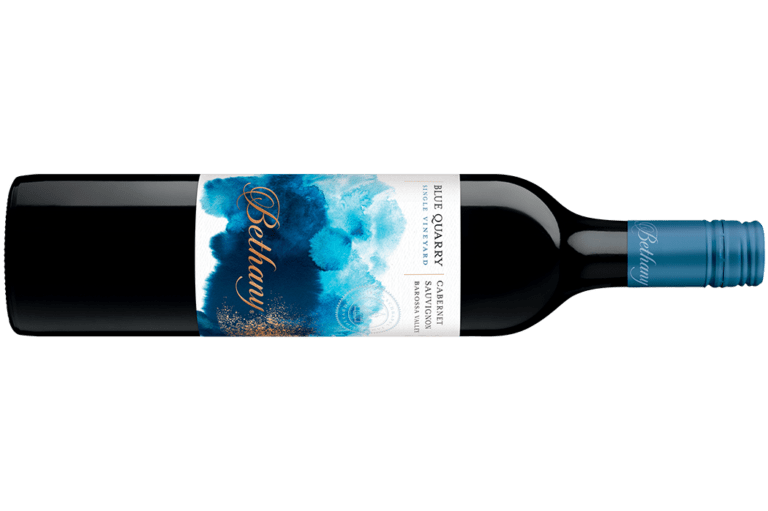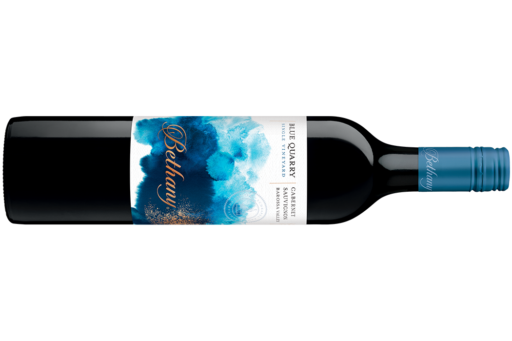 2018 Bethany Blue Quarry Barossa Shiraz
93 Points
Sourced from parcels of fruit throughout the Bethany sub-region in the Barossa. Fruit sourced from vineyards in the slice of the Barossa always seems to have a floral edge to it, perhaps a little lighter on its feet compared to the deep red/brown earth and clays of the valley floor itself. Dark plum and cherry fruits abound along with a splash of blueberry and mulberry providing high-tones. With abundant spice, earth and chocolatey tones, it's a medium-bodied wine with softly-spoken oak and a lovely, calm savoury line on the finish.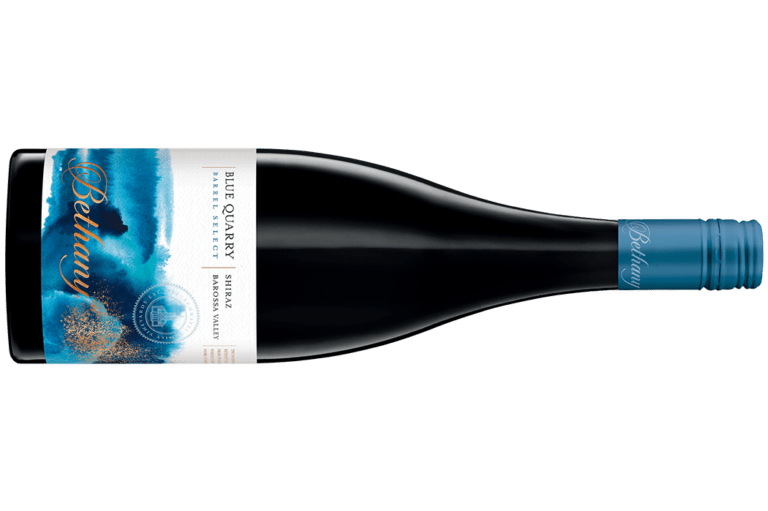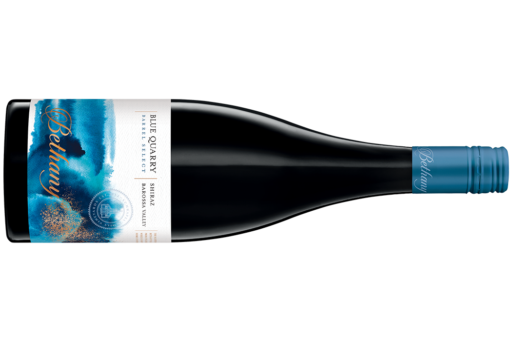 2018 Bethany Blue Quarry Barossa Valley Grenache
93 Points
The fruit sources here are the Homestead & Manse vineyards in Bethany & Vine Vale, both tucked up against the Eastern Hills and both prime territory for Grenache. It's such a pretty smelling wine; fragrant and perfumed with pure dark plum and raspberry fruit with hints of Asian spice, violets, ginger-cake, red licorice and crushed stone. At the lighter end of medium-bodied it's a beautifully weighted wine that exudes detail, clarity and a sense of space from a percentage of whole-bunches in the ferment. Softly spoken oak allows the fruit to shine, tannins are tight, ripe and sandy and the wine trails off admirably in a vapor trail of savoury red and dark fruits and spice.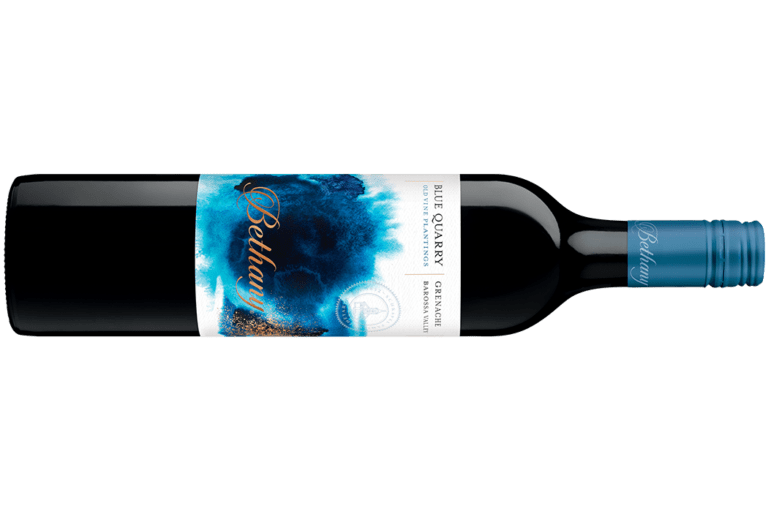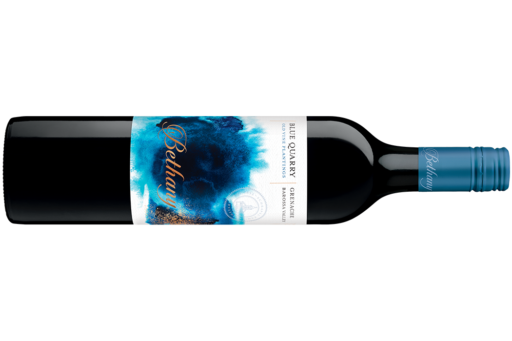 2017 Bethany LE Barossa Shiraz
94 Points
Sourced predominantly from a single Eden Valley vineyard with a small component from the Schrapel Vineyards blended in, the LE Barossa Shiraz displays the finer elements of Eden Valley Shiraz with the depth of fruit we have grown accustomed to from the Valley floor. The fruit lies in the dark plum and black summer berry spectrum, some lighter high-tones in play from a small proportion of whole-bunches in the ferment. There are hints of baking spice, black licorice and purple flowers in the mix along with some earth and light sage tones. Oak plays a role in this wine on the palate but meshes in with the rich fruit beautifully, fine, billowy tannins provide gentle support and the wine lingers nicely on exit which shows pure dark fruits, spice and cedary oak nuance. Sitting at the lighter end of full-bodied there is restraint and grace in this wine and it provides lovely drinking in a traditional Barossa vein.
2017 Bethany GR Barossa Valley Shiraz
95 Points
Sourced from a small vineyard of less than 5 acres in the foothills of the Barossa Ranges, this rich, intense wine instantly speaks of its Barossan roots. The aromastic intensity immediately impresses with opulent black plum, blackberry and macerated cherry fruits jumping from the glass. The ripe, lush fruit is underscored by a layer of deep, resonant spice along with hints of blueberry danish, turned earth, licorice, dark chocolate, clove and spicy oak nuance. Oak certainly plays a role in this wine (70% new French and American oak) but the gorgeous fruit sucks it up beautifully. It's full-bodied with a curtain of super-ripe grainy tannin providing ample support and there is a lovely cadence and flow across the palate thanks to the impressive fruit weight and the seam of bright acidity. It is generous, plush and just lovely to drink now but its structure bodes very well for an extended life in the cellar. A very impressive, classically structured Barossan beauty.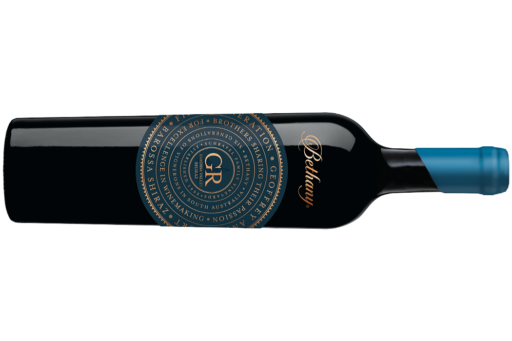 This 100% independent content was published with support from the winery.